Report
NHS Wales COVID-19 Innovation and Transformation Study: summary of emerging themes
Learning and innovative practice that has emerged from across NHS Wales in response to COVID-19.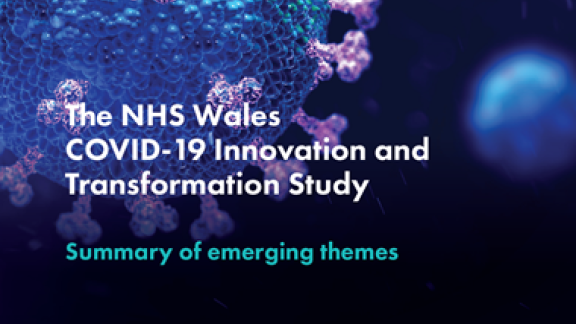 The NHS Wales COVID-19 Innovation and Transformation Study - Summary of Emerging Themes Report, launched ahead of the full report in April 2021, highlights emerging findings and learnings around why NHS organisations and staff could and did innovate in the face of the pandemic, and outlines some next steps.
The report has been delivered in partnership by the Welsh NHS Confederation, Swansea University, Welsh Government, NHS Wales Innovation, Aneurin Bevan University Health Board, Health Education and Improvement Wales, Healthcare Science Cymru, Bevan Commission and ARCH (A Regional Collaboration for Health).