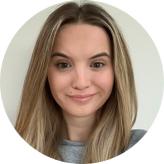 Sara Davies
Sara graduated from Cardiff University in 2021 after studying for a degree in Human and Social Sciences.
During her time at university, she also undertook an internship with Think Pacific and completed a project based in Fiji on international development. She also volunteered with a local mental health charity.
Sara started her career at the Welsh NHS Confederation as a Programme Support Administrator. As part of her role, she currently supports the All Wales Medical Directors and Executive Directors of Nursing Peer Groups.