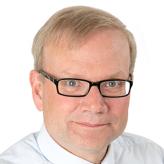 Paul Jenkins
He is an NHS Confederation trustee and represents the Mental Health Network, of which he is chair.
Paul was previously the chief executive of Rethink Mental Illness, a leading national mental health membership charity working to help those affected by severe mental illness. He has an MBA from Manchester Business School and has over 20 years of experience in management and policy-making in the Central Government and the National Health Service (NHS). He has been involved in the implementation of a number of major national government initiatives and was awarded an Order of the British Empire (OBE) in 2002 for his role in setting up NHS Direct.
Paul is a member of the NHS Confederation's Audit Committee.