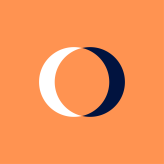 LGBTQ+ Leaders Network
The Health and Care LGBTQ+ Leaders Network is a social movement comprising LGBTQ+ people and allies from a wide range of roles across health and care. 

We exist to:
increase the numbers and visibility of LGBTQ+ people on boards and in senior leadership to influence change across the system
improve the experience of LGBTQ+ staff so they can work in an inclusive and supportive environment where they can thrive 
improve the experience of LGBTQ+ patients and ensure that they receive the best care.
We work collaboratively to listen, share and engage with our community, our allies, peers, stakeholders, the wider NHS leadership and other organisations such as trade bodies, trades unions and voluntary organisations. 
Get in touch
Follow us on Twitter @NHSC_LGBTQ