Article
Spotlight on Craig Nikolic
I am currently chief operating officer of Together First CIC, the GP federation of Barking and Dagenham in East London.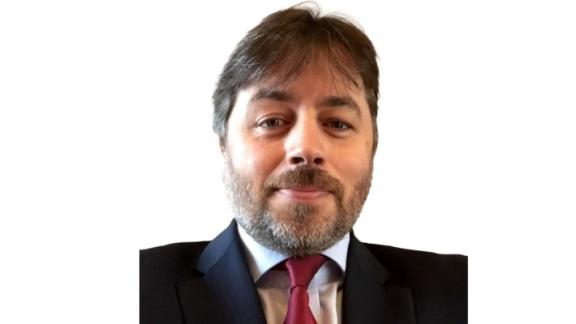 Tell us a little bit about yourself 
I am currently chief operating officer of Together First CIC, the GP federation of Barking and Dagenham in East London, a wholly GP practice-owned federation and community interest company. I've been in the NHS since 2014 and in this role since January 2018. Before my current role, I was a deputy director at a CSU. 
From 2001 to late 2013, I spent my time leading international mergers and demergers, mainly for the top law firms. Before that, leading international AI projects concentrating on anti-fraud. 
I started my working life in 1989 as a British Army soldier, doing forward observation for the atillery. 
I'm a chartered IT Professional, IEEE professional member, and have postgraduate project management training. My law degree is quite redundant among all of that! 
When did you join NHS Confederation and why?  
I joined NHS Confederation in early 2021 with the creation of the Federations Network, this has since become the Primary Care Network. 
Before the Federations Network, I had long admired the strong voice of NHS Confederation in representing and promoting the NHS providers at scale, creating an unignorable professional voice that could work as peers with the national NHS bodies. I wanted that same voice for primary care providers and jumped at the invitation to join. 
GP federations are fantastic bodies, providing outstanding patient care at value for money almost unmatched in the NHS, yet we were often left out of conversations until far too late. The NHS Confederation offer to federations to get a promoted voice was very well timed and welcome. 
What excites you the most about the direction of the NHS Confederation, and how will you contribute towards it?  
A single voice of primary care at the NHS Confederation is a very welcome move, demonstrating to others the flexibility and professionalism of the providers within the scope of the network, from general practice providers of PCNs and federations, extending into pharmacy, optometry, and dentistry. 
Additionally, the move of the NHS towards integrated care systems requires an even greater voice of providers at a national scale, including creating closer interactions between the different care settings. I hope to add my skills and experience to this work, helping create one true NHS provider voice. 
What does it mean to you to be a member of the Primary Care Network Advisory Group?  
I was proud to be invited to be an Advisory Group member. The strength and depth of the other PCN and federation leaders also invited made that irresistible. We get out what we put in, and the transfer of best practice between us has helped immensely in so many aspects, especially when we see the results of our discussions reflected at national level and policy. I am looking forward to seeing what we can accomplish in future years. 
What is something members of the network, staff and even other Advisory Board members might be surprised to know about you, eg what is your proudest achievement? How would you fill an unexpected day off? 
What might people not know about me? I was an elected independent councillor for two terms, the second re-elected unopposed, and I stepped down undefeated! Take that democracy. 
Also, I've been a pensioner since the age of 24, holding a war disablement pension. That helped pay for me to go to university on leaving the army and having no idea what to do next. 
An unexpected day off would likely be spent catching up with friends. The last two and a half years have been bitterly full, and a very international group of friends means I always want to find a bit more time for them.